anthro inspired ornament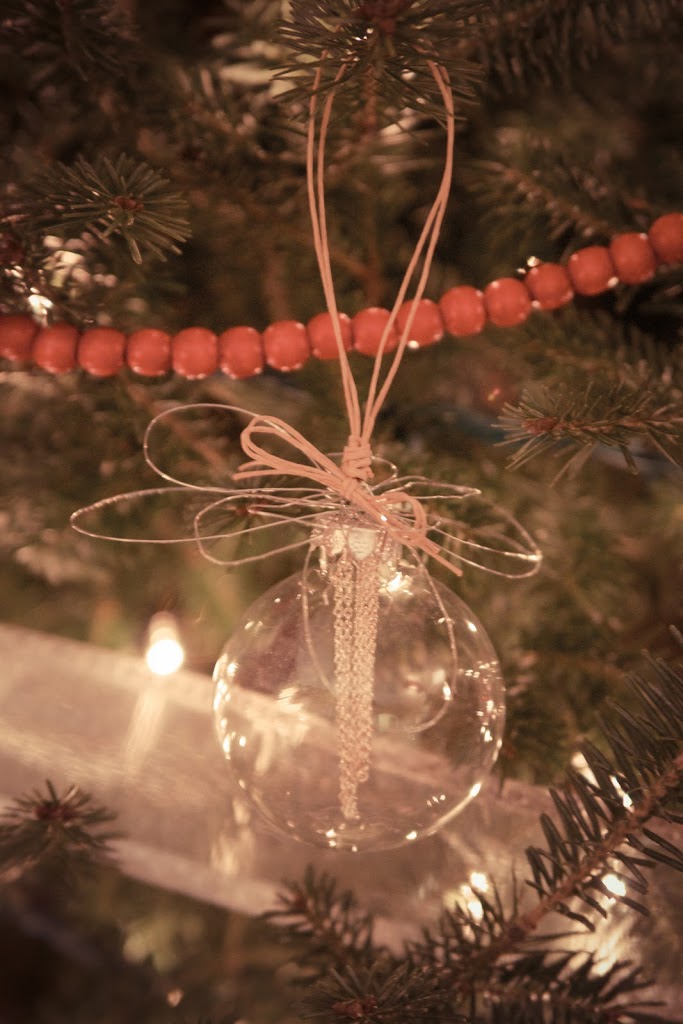 I saw some ornaments from Anthropologie and thought they were so cute because of their simplicity. So I made one similar to it.
wire
twine or paper string
necklace (I found this in the jewerly section at JoAnns for $2)
1. Hot glue the necklace to the inside of the ornament topper
2. Bend the wire in to flowers
3. Push two of the flower petals through the ornament topper hole.
4. Tie the string or twine to the top of the ornament.