rolled flower pins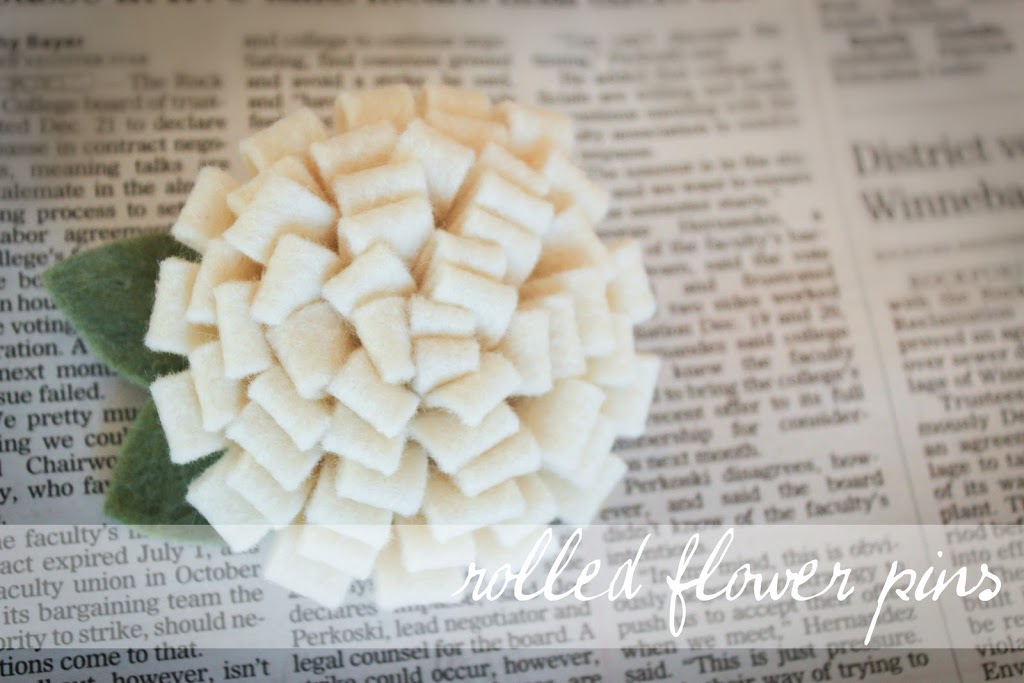 Yet another felt flower pin...
To make these rolled flower pins:
1. Cut a few strips of felt that are about 1 inch wide by about 12 inches long.
2. Fold it over and hot glue the long side.
3. Then cut little slits in the folded side. Make sure not to cut all the way through, just cut until the glue line.
4. Cut out a circle of felt and start hot glueing the pieces of felt around it. I did two strips of the folded felt, which gave me about 2 1/2 layers of petals. Each time you go around with a new layer, stagger it a little bit inward toward the center of the circle, you can see what that looks like a little better in the picture in step 6.
5. With a third strip of felt, roll it up, glueing as you go.
6. Take the rolled felt and glue it right in the center of the flower.
7. Hot glue a fastener on the back to wear as a pin or you can glue it to a headband.