DECORATING EGGS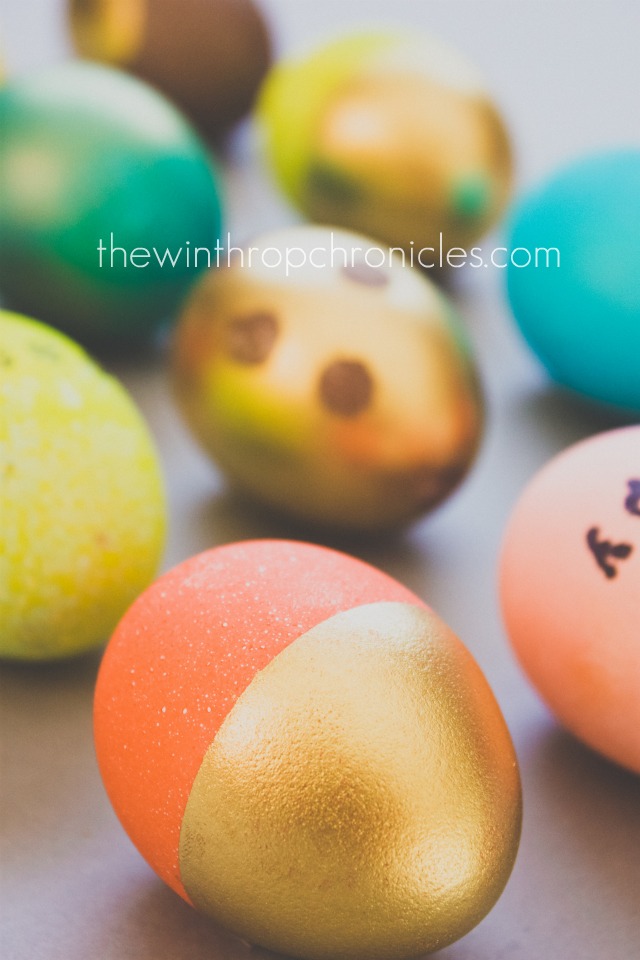 This year, the kids and I decided to decorate our eggs using Kool-Aid. We mixed a packet of Kool-Aid with 2/3 cup water. After the eggs were colored, I spray painted them with a little bit of gold spray paint. I also stamped a few.
For some eggs in our living room, I used the glue dots on some white plastic eggs and rolled them in gold glitter. I have them sitting on a cake stand covered in moss.
Last year we used neon food coloring to make these eggs. I love the bright colors, so fun I think.