HANGING MASON JAR LANTERNS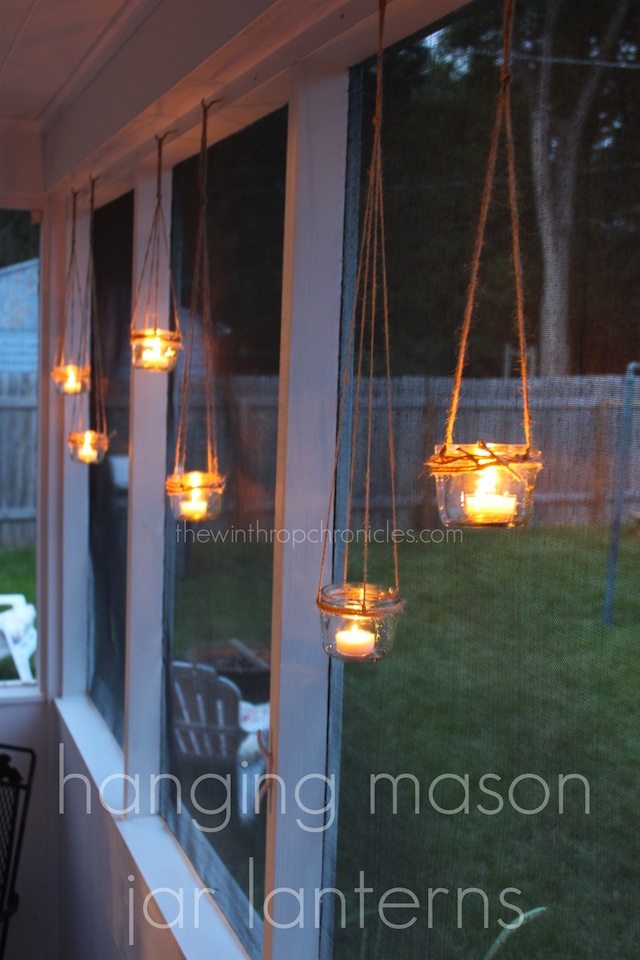 On my screened in porch, I have these large screen windows and wanted to add some dimension to them, since I wasn't doing shades on the windows. I bought these little mason jars and had some tea lights and twine and thought I would make some little lanterns.
To make the lanterns:
1. You need a mason jar, and three pieces of twine.
2. One piece that is big enough to tie around the mason jar and two longer pieces that will be how you hang it, so just cut those as long as you want depending how low you want your lantern to hang.
3. Tie the longer pieces to the smaller piece of twine.
4. Tie the smaller piece around the mason jar.
5. Adjust the longer strings to make sure that they are evenly spaced around the mason jar so the jar hangs straight.
6. Wrap some extra twine around the mason jar, just for looks.