PAINT STICK SUNBURST CLOCK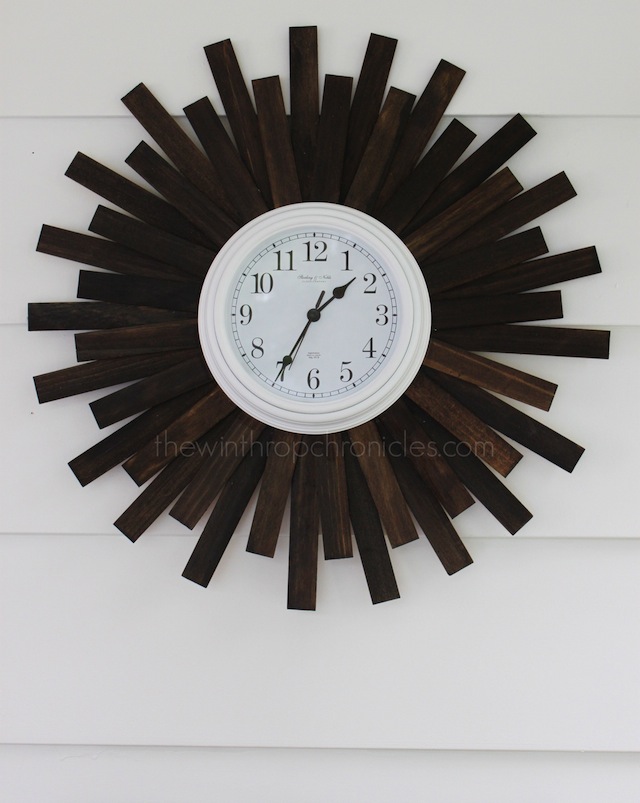 I needed to put a clock up in my screened in porch and I had all of those leftover paint sticks, so I thought I would put them to use. I have seen sunburst clocks and mirrors like this and think they are so cute and so much better than just putting a plain old clock on the wall. To make it, I cut and stained just over 40 paint sticks. Half of the paint sticks were cut about 2 1/2 inches shorter than the others. I simply hot glued the paint sticks on top of each other.
Then I used wood glue and glued a $3 clock on top of the paint sticks. And that's it!