SERVING TRAY MAKEOVER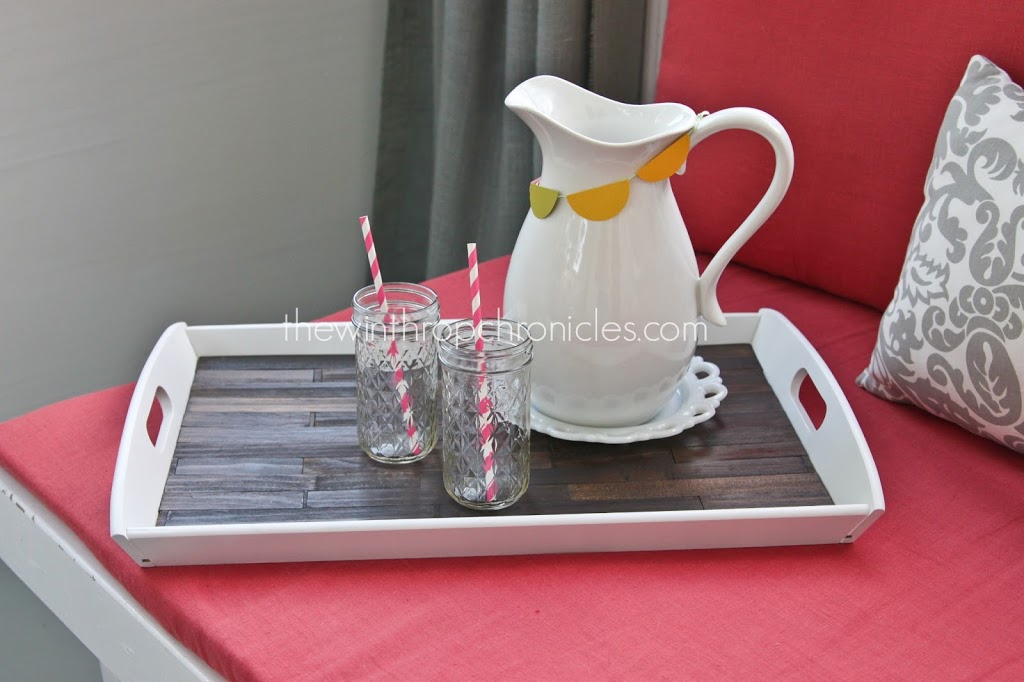 I feel like I am always carrying food to either our screened in porch or to our fire pit in the backyard. I had a simple serving tray from IKEA. A while ago I saw an updated serving tray at one of my link parties and thought my IKEA tray could use a similar update.

To update my serving tray, I cut a whole bunch of paint sticks (which you can usually get for free from a hardware store). I cut them different lengths and stained them. I spray painted the tray white.
I coated the stained paint sticks with some polyurethane to make sure they would stand up to water spills. I then glued the paint sticks to the serving tray using wood glue. And that's it!