MASON JAR WALL VASES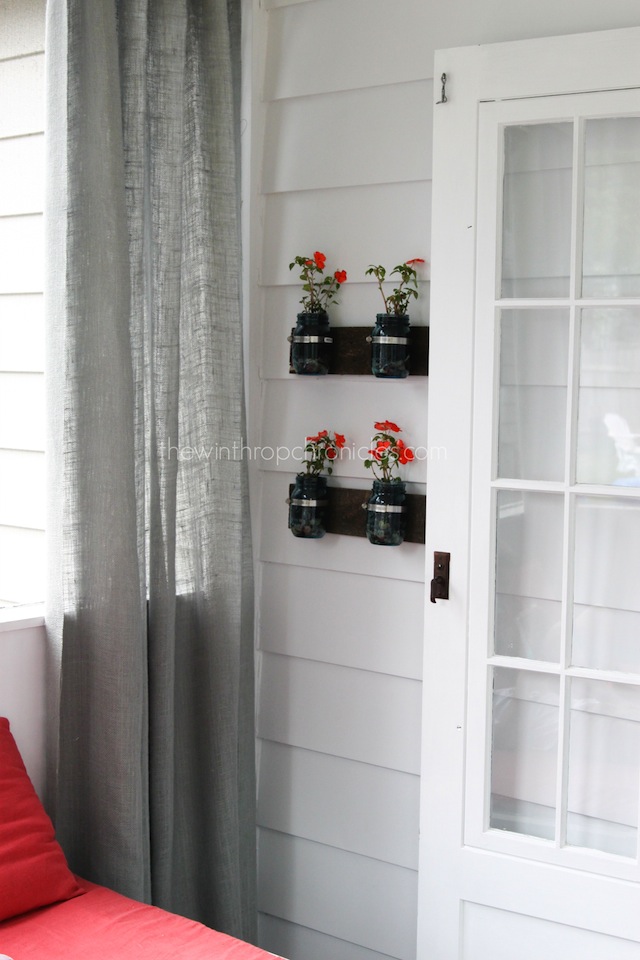 To make:
I found these vintage blue mason jars at a local hardware store. I also had some left over pallets I found on the side of the road. I cut two boards about two feet long. I bought some pipe clamps (that are large enough to fit around the mason jar) from a hardware store. Nail the pipe clamps to your boards.
I added some stones to the bottom of the mason jars for the water to drain. I thought about planting herbs here but have a lot in my garden already, so I figured I would go with colorful flowers instead.