PALLET CHRISTMAS CARD/ PHOTO HOLDER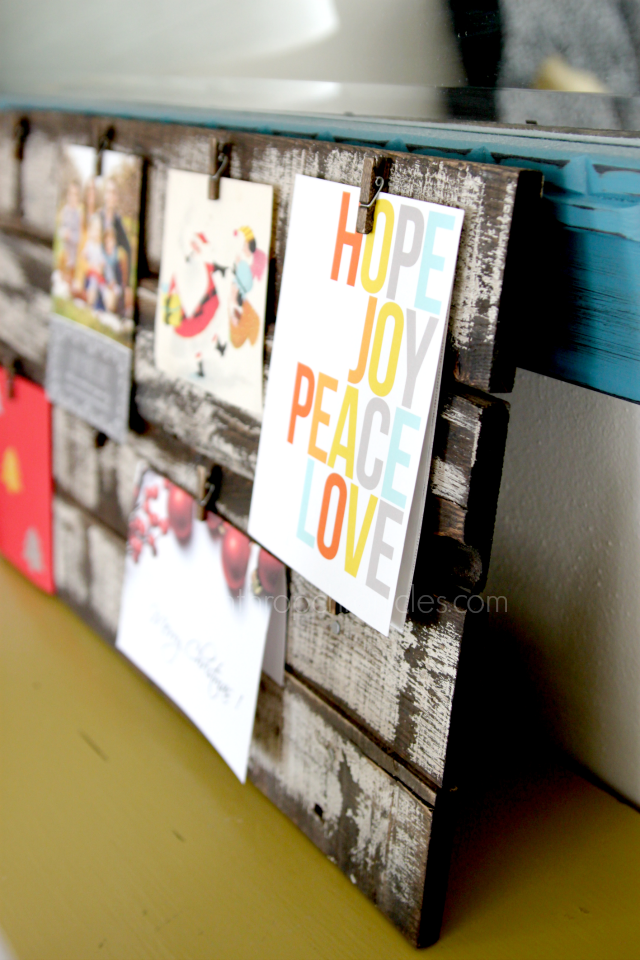 I love getting Christmas cards and displaying them, but I never really had a place to put them. So I decided to grab a pallet from my usual place (the dumpster area at a cement plant-they always have really old looking pallets and are totally fine with me taking them).
I used a crowbar to get the slats off the pallet and then painted the boards very lightly with some white paint. When the paint dried I sanded the boards down. I used an electric sander to speed up the process. Then I rubbed some dark stain over the boards. I cut them the length I wanted and then nailed two strips of wood vertically to the back to secure all the slats together. You can see what that looks like here in a previous post.
Then I used some wood glue and glued these little clothes pins on. I stained and sanded the clothes pins before glueing them to the board.
When Christmas is over, I will just switch out the cards for some photos, or gratitude notes, etc. so many possibilities!