HOLIDAY MINT CHOCOLATE CHIP COOKIES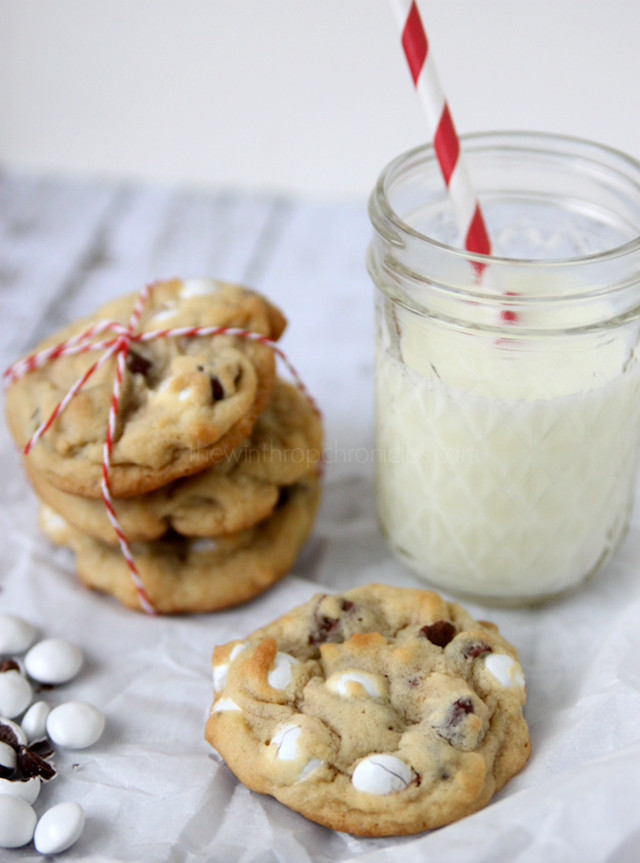 My favorite cookie is definitely the chocolate chip cookie. And although I could eat a dozen plain chocolate chip cookies, I sometimes like to add things in every once in a while to change it up. Well, one day I added in some mint pieces and loved it! I've been hooked ever since! These are perfect for the holidays too.
Mint Chocolate Chip Cookies:
2 1/2 cups flour
1 tsp baking soda
1/2 tsp salt
1 cup (2 sticks) butter, softened
3/4 cup sugar
3/4 cup brown sugar
2 tsp vanilla extract
2 eggs
2 cups semi-sweet chocolate chips, I like using chocolate chunks
3/4 to 1 cup of York peppermint pieces
In a small bowl mix flour, baking soda and salt. With a mixer, beat butter and sugar on medium until creamy. Turn to low and add in eggs one at a time, add in vanilla. Slowly add in flour mixture until just combined. Turn off mixer, and fold in chocolate and mint pieces. Spoon on to a cookie sheet. Cook at 375 for 10 minutes.